Cancer treatment is a notoriously unpleasant process. The strict regimen of regular trips to the clinic for several hours at a time can grind down on a patient at a time when positivity and willpower could not be more important. Our Division of Pediatric and Adolescent Hematology/Oncology keeps their patients' spirits high with the gift of toys. Every child who comes to their clinic for an extended visit can pick a toy from their toy chest to use while they are there, and take with them when they leave.
Our friends at The Bottomless Toy Chest dropped by last week to make sure we had plenty of toys for our upcoming appointments: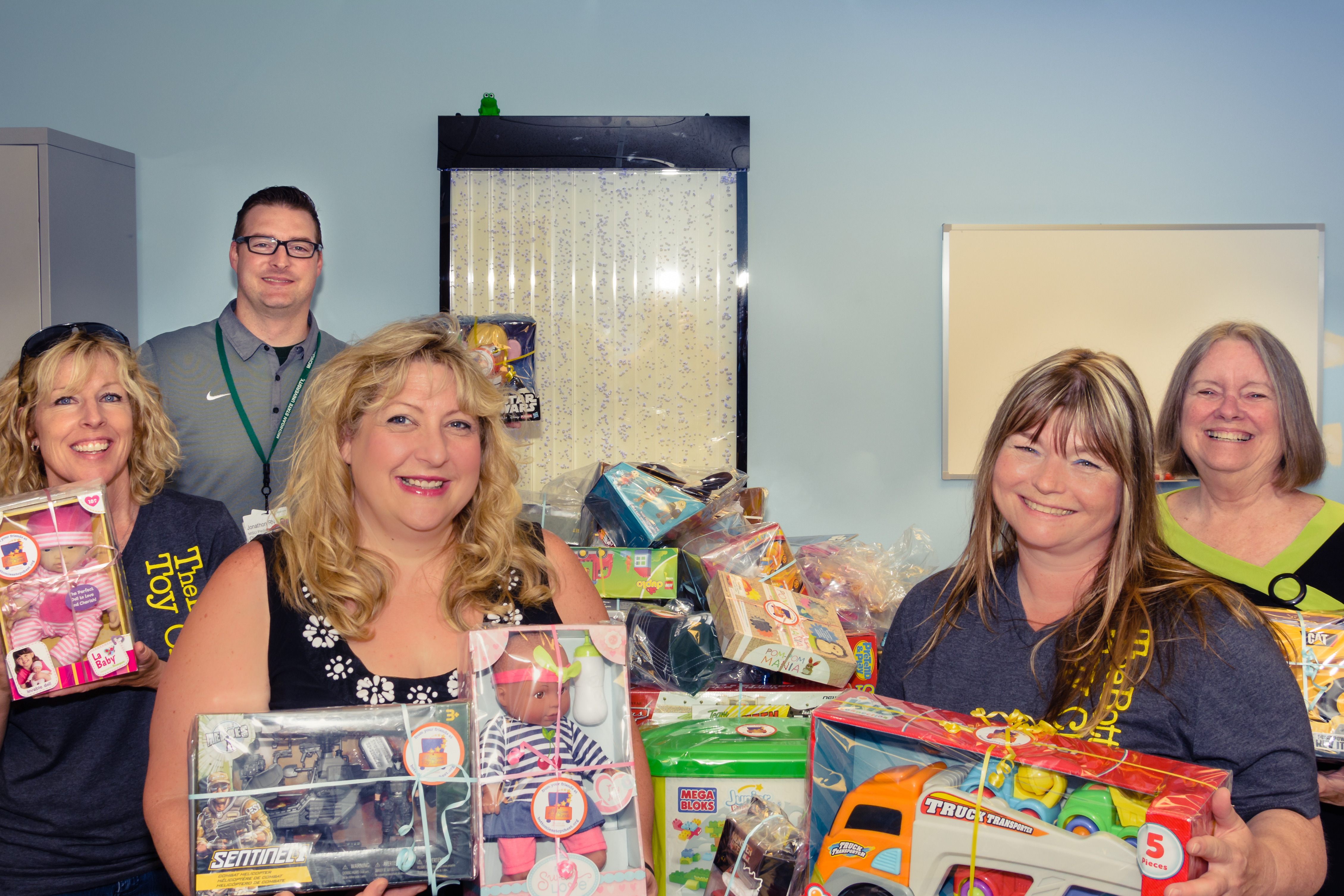 Read more ...
This past Thursday we were proud to welcome former Pediatrics and Human Development Interim Chair and College of Medicine Dean Dr. Marsha Rappley back to Sparrow Hospital and Michigan State University for Pediatric Grand Rounds. Dr. Rappley left MSU last year to become Chief Executive Officer of the Virginia Commonwealth University Healthy System and Vice President of Virginia Commonwealth Univeresity Health Sciences. Please watch her presentation, "Shifting the burdens of care for children and families", below:
Professor and Head of the Pennsylvania State University Department of Biochemistry and Molecular Biology Scott B. Selleck MD, PhD visited our Grand Rapids and East Lansing campuses last week, delivering a different presentation at each location. Dr. Selleck studies the molecular mechanisms of nervous system development, with particular emphasis on proteoglycans as signal pathway regulators, and the genetics of Autism Spectrum Disorder. Recordings of Dr. Selleck's two presentations are available below.
Read more ...
The Michigan State University College of Human Medicine Department of Pediatrics and Human Development is happy to have to hosted Rebecca Knickmeyer Santelli for a short visit last week. Dr. Santelli is an associate professor with the Department of Psychiatry at the University of North Carolina, Chapel Hill, and she was kind enough to give a brief presentation titled Genes, "Microbes, and the Infant Brain". For those unable to attend, we have provided a recording of the presentation below:
This March, the Michigan State University Department of Pediatrics and Human Development, in conjunction with longtime partners Wayne State University Children's Hospital of Michigan and Detroit Medical Center, hosted our 16th Annual Pediatric Research Day. The theme of this year's conference: Precision Pediatrics. Read more ...
UNDER CONSTRUCTION
Welcome to the new Pediatrics & Human Development Departmental Website. We are still in the process of updating and migrating content from our old site, so some pages may be outdated or incomplete. We apologize for the inconvenience and hope to have everything up and running soon. Thank you for your patience!
Admin