Dr. Stephen R. Guertin delivers a lecture on Domestic Abuse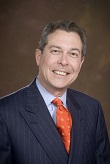 Dr. Guertin is Director Emeritus at Sparrow Health System and an Associate Professor of the Department of Pediatrics and Human Development at Michigan State University - College of Human Medicine. In addition, he is the 2013 recipient of the Children's Miracle Network Achievement Award. Dr. Guertin also serves as a physician member of the Shiawassee County Children's Advocacy Center. He is a graduate of University of Texas. He earned his Doctor of Medicine at the Southwestern Medical School.

In this lecture, Dr. Guertin explains the developmental and lifelong consequences of witnessing domestic violence, the relationship between domestic violence and the physical abuse of children and emphasizes that domestic violence is, of itself, a particularly destructive and pernicious form of child abuse.