A Word from the Chair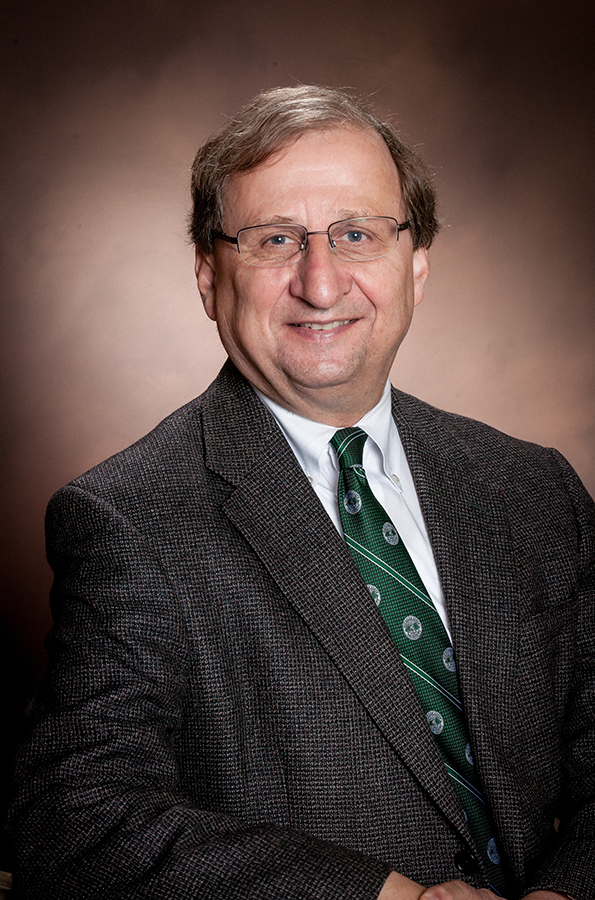 The Department of Pediatrics and Human Development is comprised of a diverse faculty who share a common concern for all aspects of human growth and development, both normal and abnormal. The Department has a statewide footprint with faculty in Lansing, Grand Rapids, Flint, Southfield, Midland, Traverse City, and Marquette/Escanaba. The Department has educational responsibilities at all levels in the curriculum of the College of Human Medicine. Its faculty participate in courses which relate biological, behavioral, and clinical sciences to child health. Departmental faculty play major roles in the new College of Human Medicine Shared Discovery Curriculum and its Learning Societies. The Department also has responsibility for general pediatric clerkships and pediatric subspecialty electives in the clinical medical curriculum. The Department participates actively in graduate medical education with three affiliated pediatric residency programs (with Sparrow Hospital in Lansing, Helen DeVos Children's Hospital in Grand Rapids, and Hurley Children's Hospital in Flint), three affiliated pediatric subspecialty fellowship programs (Perinatal-Neonatal Medicine in Lansing; Pediatric Hematology-Oncology and Pediatric Critical Care Medicine in Grand Rapids), and in CME. In addition, faculty members work with students in other graduate programs in the University. Individual faculty members of the Department participate in patient care and render medical consultation services in their respective subspecialty areas. The research endeavors of the departmental faculty are expanding and aim to help create a healthier, better functioning society by improving the health and wellbeing of the child and family.
B. Keith English, MD
Professor and Chair
DEPARTMENT OF PEDIATRICS AND HUMAN DEVELOPMENT
With shelter-in-place orders shuttering non-essential businesses, many are wondering if Michigan State University Pediatricians are still seeing patients. Rest assured, MSU pediatricians are working to keep children healthy during these trying times. Here's what that means for our patients:
For the time being, most of our patient visits will be conducted remotely through Telehealth. This allows our doctors to monitor many chronic health conditions and treat most minor acute illnesses without the patient needing to leave their home.
We are seeing only a limited set of young babies and children for Well Child visits and vaccines in the office during office hours Monday - Friday.
We are seeing sick patients that cannot be managed by Telehealth separate from the Well Child visits. Please call and speak with a doctor or nurse first to determine if your child needs to come in. We will help you decide if a face to face visit is needed or if we can take care of your child's health using telehealth.
If your child is scheduled for a Well Child visit and if they or any household contact develop ANY fever or respiratory symptoms (runny nose, congestion, cough, sore throat) for the health and safety of everyone, IT IS VERY IMPORTANT that you call the office BEFORE coming and speak with a doctor to determine if your child should still come in.
If your child is scheduled for a face to face visit, bring only the child with the appointment to the clinic. Each child should be accompanied by one adult. Other family members should stay home. Our goal is to keep everyone safe and "social distancing" is important to slowing the spread of the virus.
Any child with significant shortness of breath or difficulty breathing, should go to the Emergency Department. If you are unsure if your child should go to the ED, call us and we will help you decide.
If you think your child or a member of your family might have COVID 19 illness, call us. We will help you know what to do. We will advise you if your child should be tested or should go to the emergency department or can be managed at home.
Resources:
For excellent, up to date information about COVID-19:
The Center for Disease Control
The State of Michigan Department of Health
For excellent information about children's health (including COVID-19):
Don't Forget…
Practice social distancing of at least six feet at all times
Wash your hands frequently
Cover your cough
Stay home if you're sick
Practice good hand hygiene avoid touching your eyes, nose, and mouth
Avoid close contact with people who are sick
Clean and disinfect frequently-used surfaces daily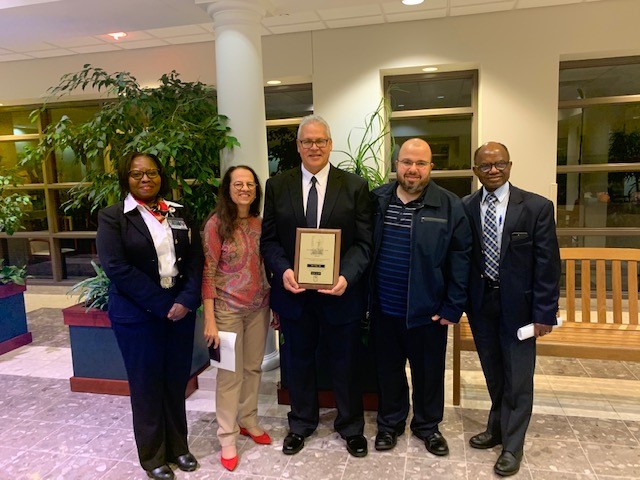 It is our pleasure to announce Neonatology Division Chief and RNICU Director Said Omar, MD was honored this week with this year's William B. Weil, Jr., MD, FAAP Endowed Distinguished Pediatric Faculty Award. Named for the Department of Pediatrics and Human Development's founding chair—William B. Weil, Jr., MD, FAAP—this award is presented annually to faculty who have made great contributions to the specialty of pediatrics, to their peers, to Michigan State University, and to the community at large. Please join us in congratulating Dr. Omar on a job well done, and thanking him for his many years of service to our college, our university, and our community.
When Zanya was diagnosed with lymphoblastic leukemia, the physicians and staff of the Department of Pediatrics and Human Development's Division of Pediatric and Adolescent Hematology/Oncology were there to see her through it. Now, with assistance from Make-A-Wish Michigan, Zanya is a student at Michigan State University. Regarding her choice of academic institutions, she had these kind words to share:
"I chose [to go to] MSU because they saved my life, and I can never repay them for that. My dream is to one day be part of their team and help those who have been affected by cancer. Cancer has affected me a lot physically and emotionally, but I do not regret any second of it. It taught me resilience, faith, love, and determination. It made me realize the things I never realized or appreciated. Yes, I did struggle and yes there were times I wanted to quit. However, I knew I had to fight because it was either me or cancer. Unfortunately, childhood cancer research is only funded by 4% of the national government's income. Children are the future, and I believe that it is my duty to help make a difference."
This week's MSU Today featured an article on Pediatrics and Human Development Assistant Professor Bin Chen, PhD. Dr. Chen uses big data to aid the discovery of new and improved cancer therapeutics. In a recent study published in Nature Communications, Dr. Chen and collaborators pored over mountains of genomic data to determine better breast cancer research models.
"The differences between cell lines and tumor samples have raised the critical question to what extent cell lines can capture the makeup of tumors," said Bin Chen, senior author and assistant professor in the College of Human Medicine.

To answer this question, Chen and Ke Liu, first author of the study and a postdoctoral scholar, performed an integrative analysis of data taken from genomic databases including The Cancer Genome Atlas, Cancer Cell Line Encyclopedia, Gene Expression Omnibus and the database of Genotypes and Phenotypes.

"Leveraging open genomic data to discover new cancer therapies is our ultimate goal," said Chen, who is part of MSU's Global Impact Initiative. "But before we begin to pour a significant amount of money into expensive experiments, we need to evaluate early research models and choose the appropriate one for drug testing based on genomic features."

By using this data, the researchers found substantial differences between lab-created breast cancer cell lines and actual advanced, or metastatic, breast cancer tumor samples. Surprisingly, MDA-MB-231, a cancer cell line used in nearly all metastatic breast cancer research, showed little genomic similarities to patient tumor samples.

"I couldn't believe the result," Chen said. "All evidence pointed to large differences between the two. But, on the flip side, we were able to identify other cell lines that closely resembled the tumors and could be considered, along with other criteria, as better options for this research."
Read the complete article here.
Assistant Professor Barbara L. Thompson, PhD was quoted in the Miami Herald this week in an article discussing her recent publication in the Journal of the American Medical Association. Dr. Thompson's work suggests maternal stress may delay development in infants, with electroencephalographs showing diverging patterns of brain activity in infants as young as two months of age.
From the article:
"Is it meaningful long term is something we're following up on. Previously we've only seen this among infants 6 months and older, and it's remarkable that this early in life there are differences in neural activity under perceived stress," said Dr. Barbara L. Thompson, assistant professor in the Department of Pediatrics and Human Development at Michigan State University and one of the study's authors.

...

"I'm most hopeful that this will give us some insight allowing us to identify those infants that could use the most supports and potentially mitigate the long-term consequences of early toxic stressors,"