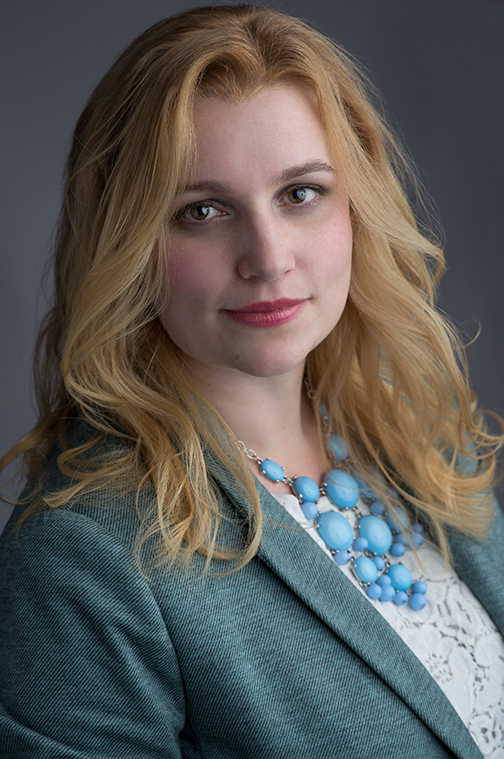 Associate Professor
Email
Dr. Knickmeyer, Associate Professor in the College of Human Medicine's Department of Pediatrics and Human Development, has spent 20 years working at the cutting edge of cognitive developmental neuroscience, integrating pediatric neuroimaging and behavioral assessments with state-of-the-art techniques in genomics, metagenomics, and analytical chemistry. She is especially interested in the first 1,000 days of life (conception to late toddlerhood), a unique period of vulnerability and opportunity for the developing child. Current projects in her lab address genetic influences on infant brain development, sexual differentiation of the human brain, and the development of the microbiome-gut-brain axis. Ultimately, Dr. Knickmeyer hopes to develop therapeutic interventions which could normalize adverse neurodevelopmental trajectories in infancy and early childhood, thereby preventing the onset of psychiatric and neurodevelopmental disorders or reducing their severity. She encourages potential collaborators and talented students and postdocs to contact her about research opportunities.
Education & Training
Fellowship, Neurodevelopmental Disorders/Psychiatry, University of North Carolina at Chapel Hill, Chapel Hill, USA


Ph.D., Experimental Psychology, University of Cambridge, Cambridge, United Kingdom


B.A., Biology and Interdisciplinary Studies, Goucher College, Maryland, USA
Classes and Courses
GEN 800 Section 1 (Spring 2021): Revealing the Genetics of Neurodevelopmental Disorders
Leadership Activities
Co-Director of MSU C-RAIND (Center for Research in Autism, Intellectual and other Neurodevelopmental Disabilities)


Founder and Director of ORIGIN (Organization for Imaging Genomics in Infancy), a working group of the ENIGMA Consortium (Enhancing NeuroImaging Genetics through Meta-Analysis)
Selected Grants
NIMH, R33: Gut Microbiota and Anxiety: A mechanistic study of human infants.
NIMH, R01: Interrelationships of Nutrition, Gut Microbiota, as well as Brain & Cognitive Development in Early Life
NIMH, R01: Genome-wide Identification of Variants Affecting Early Human Brain Development


Selected Peer-Reviewed Publications
Zhang, J., Xia, K., Blanchett, R., Ahn, M., Jha, S., Crowley, J., Szatkiewicz, J., Zou, F., Zhu, H., Sullivan, P.F., Styner, M., Gilmore, J.H., Knickmeyer, R.C. (2020) Genome-Wide Association Analysis of Neonatal White Matter Microstructure. Cerebral Cortex. Online ahead of print. PMID: 33009551


Davenport, M.L., Cornea, E., Xia, K., Crowley, J.J., Halvorsen, M.W., Goldman, B.D., Reinhartsen, D., DeRamus, M., Pretzel, R., Styner, M., Gilmore, J.H., Hooper, S.R., Knickmeyer, R.C. (2020) Altered Brain Structure in Infants with Turner Syndrome. Cerebral Cortex. P30(2):587-596. PMID: 31216015.


Gao, W., Salzwedel, A., Carlson, A.L.┼, Xia, K.*, Azcarate-Peril, M.A., Goldman, B.D., Styner, M.A., Thompson, A.L., Geng, X. Gilmore, J.H., Knickmeyer, R.C. (2019) Gut Microbiome and Brain Functional Connectivity in Infants: A Preliminary Study Focusing on the Amygdala. Psychopharmacology. 236(5):1641-1651. PMID: 30604186.


Gilmore, J.H., Knickmeyer, R.C., & Gao, W. (2018) Structural and Functional Brain Development in Early Childhood. Nature Reviews Neuroscience. 19(3):123-137. PMID: 29449712.


Carlson, A.L., Xia, K., Azcarate-Peril, M.A., Goldman, B.D., Styner, M.A., Thompson, A.L., Geng, X. Gilmore, J.H., Knickmeyer, R.C. (2017) Gut Microbiome Associated with Cognitive Outcomes and Brain Structure in Human Infants. Biological Psychiatry. 83(2):148-159. PMID: 28793975.
Awards and Honors
2019, Elected to Full Membership in the American College of Neuropsychopharmacology (ACNP)