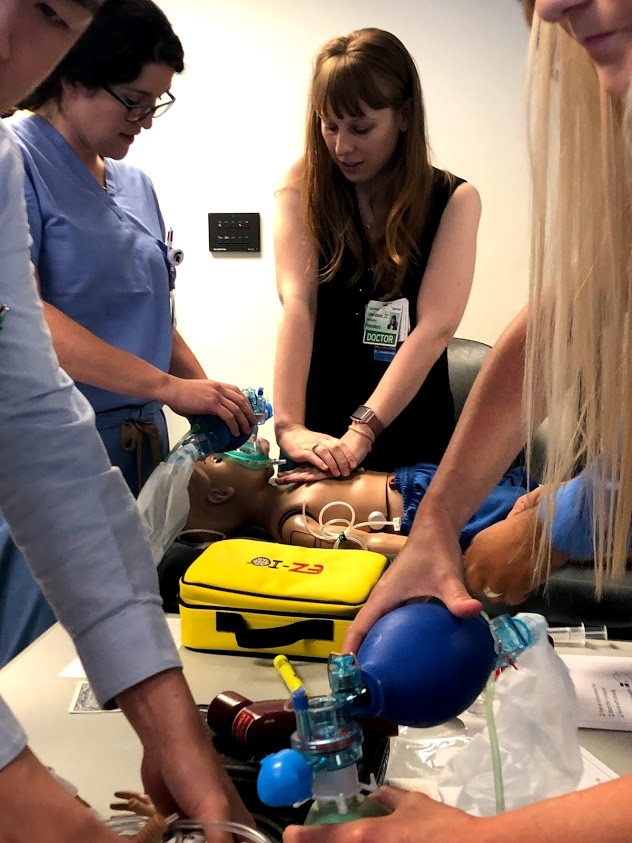 Most required conferences are clustered into a single weekly "Teaching Morning," each Thursday from 8:00 a.m. to 1:00 p.m. This is time protected from clinical responsibilities so that you can focus on your education! These mornings include some very unique teaching series, and we are always trying new ways to learn:
Pediatric Grand Rounds
Thursdays 8:00 AM – 9:00 a.m.
Location: Sparrow Hospital (Auditorium)
Journal Club/Critical Analysis of the Medical Literature
Residents engage in discussion of a recent significant article. Principles of evidence-based medicine and critical appraisal of the medical literature are reviewed. Faculty will supervise the selection of articles and guide the scientific discussion.
Subspecialty Cases
Residents, under the direct guidance of attending, present interesting floor cases, PICU cases and NICU cases on a rotating basis. Residents and attending engage in discussion of up to date pediatrics as it relates to each case. These cases also allow for review and reflection of diagnosis and management for quality improvement and patient safety.
Morbidity and Mortality Conference
Residents, Fellows or Attendings present important cases of morbidity, including health care quality or patient safety issues, to facilitate identification of systems improvement opportunities and to address issues leading to medical error.
Core Curriculum Conference
This series includes didactic sessions and group educational formats. It covers fundamental clinical, scientific and board specific topics based on the American Board of Pediatric Content Specifications, as well as special topics addressing the Core Competency curriculum.
Interesting Outpatient Case
Residents, under the direct guidance of attending, present an interesting or learning outpatient case either from continuity clinic or sub-specialty clinics. The focus of the presentation or discussion is on diagnosis and management.
Pediatrics in Review Jeopardy
Residents create Jeopardy questions based on 1-3 Pediatrics in Review articles as part of board preparation.
Integrated Basic Science Lecture
One Thursday six times per year and integrated into the core curriculum conference. Six lectures per year with a focus on the basic sciences. Examples include metabolic disorders, and growth problems.
Research Curriculum
Eight online modules plus 4 group discussions per year. Online modules cover the basics of research which are required for completion during the research rotation. Group sessions are designed to facilitate resident research projects in a group setting.
Mock Code Simulation Curriculum
Once a month on Thursdays. This includes simulation, lead by pediatric intensivists, of deteriorating patients with different conditions, codes, and procedures.
Radiology Rounds
Review interesting or confounding cases with imaging with our pediatric radiologist.


Research Project
Over the three years, residents are required to do a research project of their choice and present during Grand Rounds in the third year of residency. This can be a clinical research, chart reviews, or a published project. Many residents have gone on to publish or present their projects nationally.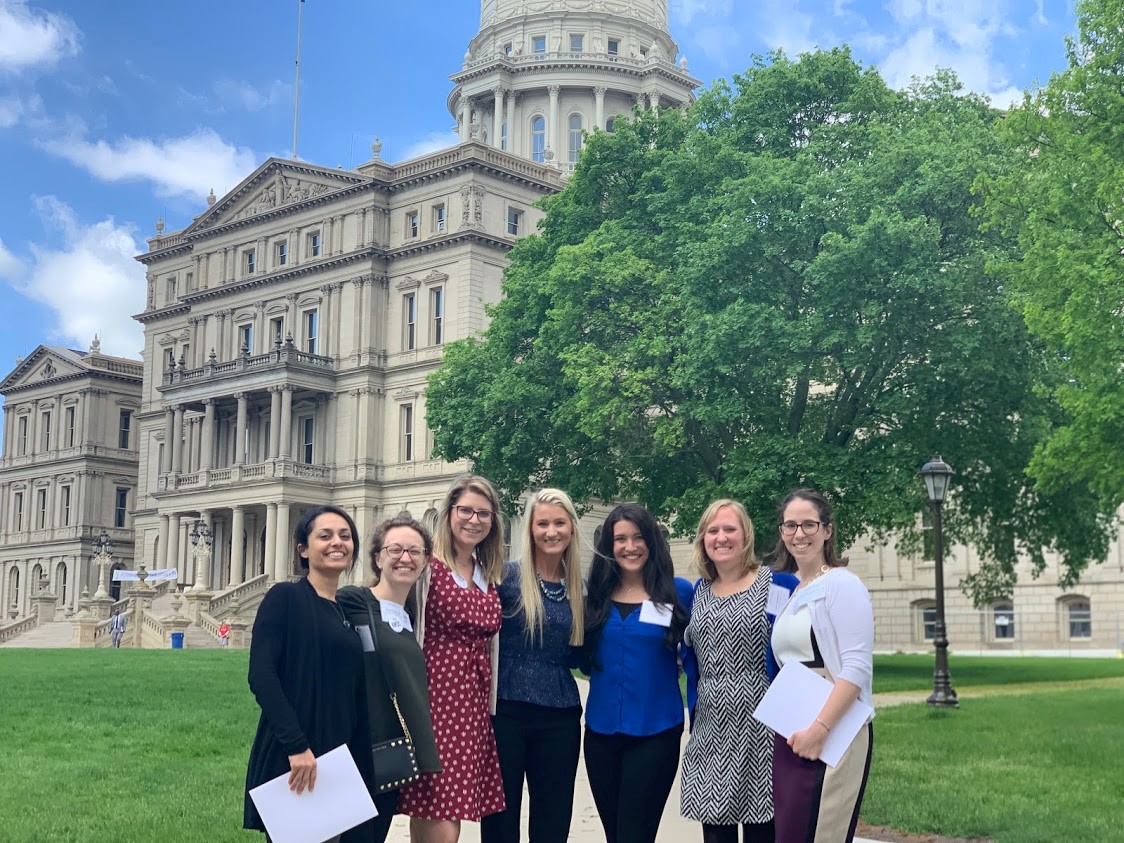 Child Advocacy Curriculum
Advocacy and community pediatrics have always been a focus at our program. Our advocacy curriculum is a longitudinal curriculum over three years of residency and includes didactics, workshops and completing an advocacy project with a presentation at the end of third year. Didactic experiences occur during the scheduled resident teaching block and include introduction to advocacy and community pediatrics, the medical home concept as well as other systems of care. Experiential components are primarily integrated into other rotations, namely the general pediatrics rotation and the developmental/behavioral pediatrics rotation. These experiences include home visits with maternal-infant health nurses, school visits, participation in evaluations of children with special needs and participating in a child abuse evaluation. The primary workshop experience over the past few years has been the legislative advocacy experience. Taking advantage of our proximity to the Capitol and to the MIAAP chapter, we have instituted an experience that gives residents practice researching and developing a position paper, creating a fact sheet for legislators, and calling and meeting with legislators and their staffers.