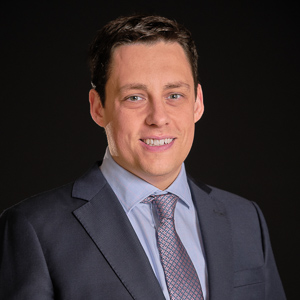 Assistant Professor
Email
Dr. Michael R. Williams, Assistant Professor in the College of Human Medicine's Department of Pediatrics and Human Development, studies the role of Autism Spectrum Disorder candidate genes in neuronal development. Changes to these candidate genes, such as inherited or de novo mutations in coding regions, have been implicated not only autism but also in co-morbid conditions including intellectual disability and epilepsy. To identify therapeutic targets and the causal biology in these disorders, Dr. Williams's research informs the normal essential roles of these genes and the impact of patient-identified mutations on those functions. The Williams lab leverages expertise in viral and transgenic animal strategies to manipulate candidate genes in developing murine neurons in vivo ahead of diverse downstream assays ranging from biochemistry, to electrophysiology, to behavior. A major current focus is on candidate genes encoding receptors, effectors, and negative regulators of the PI3K/Akt/mTOR in neuronal migration, morphology, and synaptogenesis. However, the Williams lab is eager to work with those sharing an interest in neurodevelopmental disorders broadly defined, or with those seeking aid in the generation of novel plasmid, viral, or animal models of the same. Parties interested in consulting, training, or collaborating should contact the PI directly.
Education & Training
Postdoctoral Research Associate, Department of Molecular & Systems Biology, Luikart Lab, Dartmouth College, USA
PhD, Neuroscience, Department of Pharmacology, Lab of Dr. Anthony Morielli, University of Vermont, USA
BS, Neuroscience, St. Lawrence University, New York, USA
Selected Grants
NIH/NIMH K99 / R00 MH110665 "The Role of Kit Signaling in Cerebellar Development"
NIH/NIMH L40 MH104902 "Roles of PTEN, an autism-associated gene, in synapse formation"
Selected Peer-Reviewed Publications
Williams MR, Fricano-Kugler CJ, Getz SA, Skelton PD, Lee J, Rizzuto CP, Geller JS, Li M, Luikart BW. A Retroviral CRISPR-Cas9 System for Cellular Autism-Associated Phenotype Discovery in Developing Neurons. Sci Rep. 2016 May 10.
Fricano-Kugler CJ, Getz SA, Williams MR, Zurawel AA, DeSpenza T, Frazel PW, Li M, O'Malley AJ, Moen EL, Luikart BW. Nuclear-Excluded Autism-Associated PTEN Mutations Dysregulate Neuronal Growth. Biological Psychiatry. 2017 December.
Williams MR, Despenza T Jr, Li M, Gulledge AT, Luikart BW. Hyperactivity of Newborn Pten Knockout Neurons Results From Increased Excitatory Synaptic Drive. J Neurosci. 2015 Jan 21.
Awards & Honors
LRP Ambassador, NIH, 2018
Young Investigator Travel Award, Molecular Psychiatry, 2016
Cold Spring Harbor Laboratory, Advanced Techniques in Molecular Neuroscience, Lecturer and Lab Assistant, 2015-2019