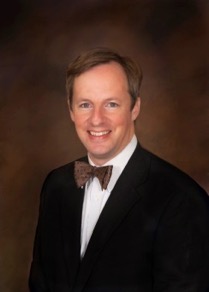 Assistant Professor
Eric Kort, MD, MS is an Assistant Professor with the Michigan State University College of Human Medicine Department of Pediatrics and Human Development. Dr. Kort studies cardiac development and regeneration.
Education & Training
MS Epidemiology, Michigan State University
MD Human Medicine, Michigan State University
Selected Peer-Reviewed Publications
Kort, E. J. (2016). "Patent Ductus Arteriosus in the Preterm Infant: An Update on Morbidity and Mortality." Curr Pediatr Rev 12(2): 98-105.


Rajasekaran, S., E. Kort, R. Hackbarth, A. T. Davis, D. Sanfilippo, R. Fitzgerald, S. Zuiderveen, A. N. Ndika, H. Beauchamp, A. Olivero and N. Hassan (2016). "Red cell transfusions as an independent risk for mortality in critically ill children." J Intensive Care 4: 2.


Kort, E. J., L. Croskey, T. Scibienski, S. Rajasekaran and S. Jovinge (2016). "Circulating Progenitor Cells and Childhood Cardiovascular Disease." Pediatr Cardiol 37(2): 225-231.


Haak, P. T., J. V. Busik, E. J. Kort, M. Tikhonenko, N. Paneth and J. H. Resau (2009). "Archived unfrozen neonatal blood spots are amenable to quantitative gene expression analysis." Neonatology 95(3): 210-216.


Yang, Y., E. J. Kort, N. Ebrahimi, Z. Zhang and B. T. Teh (2010). "Dual KS: Defining Gene Sets with Tissue Set Enrichment Analysis." Cancer Inform 9: 1-9.