A Word from the Chair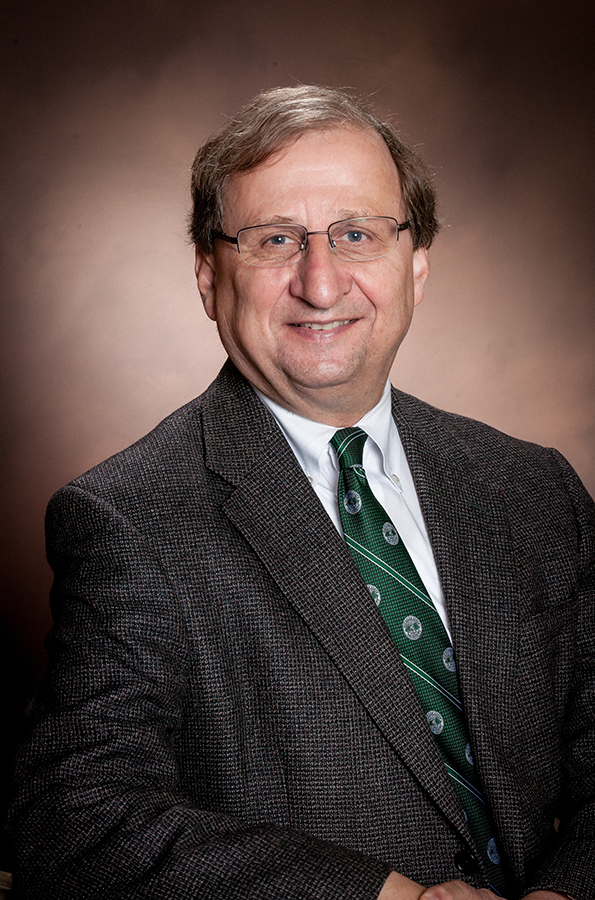 The Department of Pediatrics and Human Development is comprised of a diverse faculty who share a common concern for all aspects of human growth and development, both normal and abnormal. The Department has a statewide footprint with faculty in Lansing, Grand Rapids, Flint, Southfield, Midland, Traverse City, and Marquette/Escanaba. The Department has educational responsibilities at all levels in the curriculum of the College of Human Medicine. Its faculty participate in courses which relate biological, behavioral, and clinical sciences to child health. Departmental faculty play major roles in the new College of Human Medicine Shared Discovery Curriculum and its Learning Societies. The Department also has responsibility for general pediatric clerkships and pediatric subspecialty electives in the clinical medical curriculum. The Department participates actively in graduate medical education with three affiliated pediatric residency programs (with Sparrow Hospital in Lansing, Helen DeVos Children's Hospital in Grand Rapids, and Hurley Children's Hospital in Flint), three affiliated pediatric subspecialty fellowship programs (Perinatal-Neonatal Medicine in Lansing; Pediatric Hematology-Oncology and Pediatric Critical Care Medicine in Grand Rapids), and in CME. In addition, faculty members work with students in other graduate programs in the University. Individual faculty members of the Department participate in patient care and render medical consultation services in their respective subspecialty areas. The research endeavors of the departmental faculty are expanding and aim to help create a healthier, better functioning society by improving the health and wellbeing of the child and family.
B. Keith English, MD
Professor and Chair
DEPARTMENT OF PEDIATRICS AND HUMAN DEVELOPMENT
Registration for Great Lakes Pediatric Research Day 2023 is now live! This year's event will be held in Grand Rapids, and will feature talks on the role of the microbiome in pediatric health.
Great Lakes Pediatric Research Day is a free, one-day research conference organized by pediatrics researchers across the Great Lakes region to provide an enriching experience for medical and research trainees (medical students, graduate students, postdocs, medical residents and fellows), but is open to researchers at all career stages.
Register here.
Pediatrics and Human Development researchers Andre Bachmann, PhD and Caleb Bupp, MD have been featured in Discover Magazine for their discovery of, and work on, Bachmann-Bupp Syndrome. Read the full article here.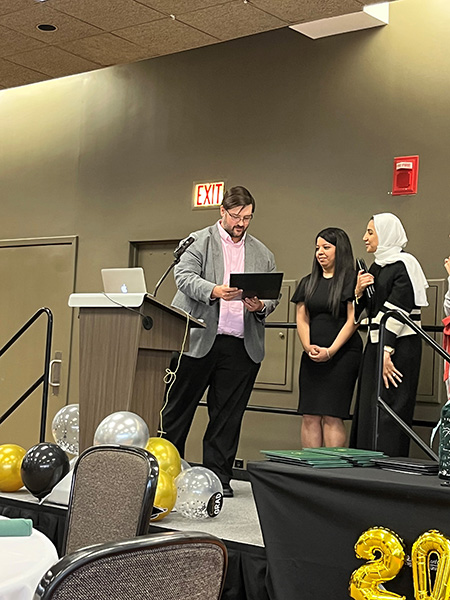 Drs. Sath Sudanthar, MD and Ryan Thomas, MD have been recognized for their contributions to pediatric resident education. Dr. Thomas awarded the Richard Ryszewski Resident Teaching Award for excellence in clinical teaching, and Dr. Sudhanthar was awarded the Jerold P. Veldman Award for excellence in teaching.
Dr. Richard Ryszewski was a member of the MSU/COM Pediatrics Department. A tireless worker, gave back to the profession and the community by working in the residency clinic whenever the need was there. He injected humor into his teaching and was known to ask his residents without fail "What new thing did you learn in clinic today?" He wanted patients to be seen in a timely fashion but then would stay after hours to be sure residents received their teaching for the day. Dr. Ryszewski died suddenly in 2004 as a beloved member of the residency teaching staff. The residency planted a tree on the grounds of the Ronald McDonald house that grows there today in full view of the hospital. The person, who gets this award, not only shows good knowledge of pediatrics, but seeks to provide an example to the residents of a dedicated, compassionate patient and family-centered approach to care.

Dr. Jerold Veldman was a remarkable man. After residency he did missionary work in India. After returning to Lansing area he was one of the founding members of Lansing Pediatrics. He was a founding board member of the Pediatric after-hours clinic that opened in 1974 and closed in 2008 after the opening of the Pediatric Emergency room at Sparrow. After leaving private practice he worked for the state and helped develop a health care system in Coldwater for mentally and developmentally challenged. At Sparrow he helped start the Newborn Nursery teaching service where he served as its 1st attending physician. For many years he has been admired for his clinical and teaching skills. Dr. Veldman won the teaching award so many times the residency named the award after him.
Please join us in congratulating Drs. Sudhanthar and Thomas!
The 6th Annual Autism/Neurodevelopmental Disabilities Family-Professional Conference will be held July 28th, 2022. While registration for in-person attendees has since closed, the conference can be joined remotely through Zoom here: https://msu.zoom.us/j/91257924625
For those interested in CME, this conference has been approved for a 4.5 AMA PRA Category 1 credit.
Meet the SpeakersMeet the Speakers
Save the date!
The Michigan State University College of Human Medicine Department of Pediatrics and Human Development is pleased to announce the 6th Annual Autism/Neurodevelopmental Disabilities Family-Professional Conference will be held Thursday, July 28th, 2022.
This free conference is open to both families and health care professionals will be held 9:00 AM - 4:00 PM at the James B. Henry Center in East Lansing.
A list of speakers and conference program is forthcoming.