June 24, 2021
8:30 AM - 4:00 PM
The Michigan State University College of Human Medicine Department of Pediatrics and Human Development will host its annual MSU Autism Conference virtually on June 24, 2021. This year's theme, Difficult Conversations, will feature virtual exhibitor booths and livestream sessions on topics such as bullying, social justice (including disparate impact of COVID-19) and relationships. This free conference is open to anyone who lives with, cares for, or works with children and youth with autism or other neurodevelopmental disabilities.
Who should attend?
Family Members, caregiviers, self-advocates, healthcare and behavioral health professionals, and educators.
Conference Room open 06/23/2021 - 6/25/2021

Registration for the MSU Autism Conference is free. If you are interested in supporting our Autism Research Fund, donate here.
Sponsored by: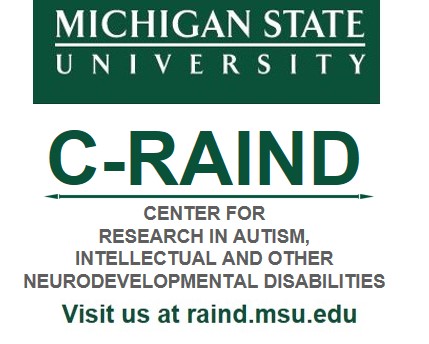 EVENT INFORMATION:
Easy Virtual Fair
The MSU Autism Conference will be hosted virtually using the Easy Virtual Fair platform. You will have access to the platform the day before and after the event to preview the virtual booths and engage with the site in advance of the live conference on June 24.
Learn more about how to navigate Easy Virtual Fair here.
Exhibitors
Autism Alliance of Michigan (AAoM); Center for Research in Autism, Intellectual and other Neurodevelopmental Disabilities (C-RAIND); Hope Network; Disability Network Capital Area; Early On; Michigan Alliance for Families (MAF); Mid-Michigan Autism Association; MSU Autism Lab; Peckham; Spartan Project SEARCH; Resolution Services Center of Central Michigan; Michigan Disability Rights Coalition; And more!
Continuing Medical Education Credits
For CME questions, please email Elizabeth Stanton at stanto52@msu.edu.
Contact
If you have any questions, please contact Elizbeth Stanton at stanto52@msu.edu.